Tower Refined Cottonseed Oil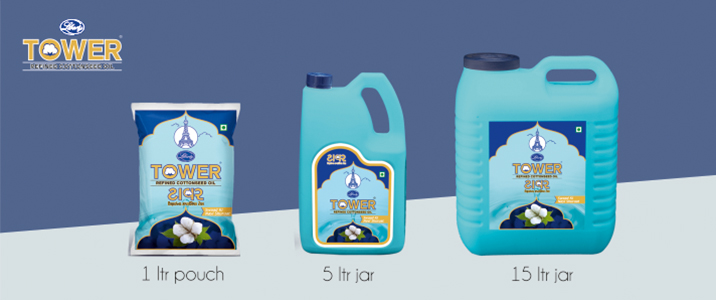 Tower Refined Cottonseed Oil is premium quality oil which is rich in natural Vitamin E. It is extracted from the best quality seeds of cotton plant. Being good in flavour stability, Tower Cottonseed Oil can prove to be a healthy addition in one's diet.
Features:
It has light golden colour that possesses Neutral taste
It is a flavour stabilizer
It is naturally low in Trans fatty acid, which makes it ideal for daily cooking.
*Available SKU's: 1 Litre Pouch, 5 Litre Jar, 15 Litre Jar & 15 Kg Tin.